Our partners

SAP CIS and Baltic States

SAP is the world leader in business management software solutions designed for all types of industries and for every market. Founded in 1972 and headquartered in Waldorf, Germany, SAP is the world's largest software developer and ranks third among the world's independent software companies.
SAP industry solutions effectively support key business processes in over 25 industries, including IT, healthcare, retail, public, financial sectors, and many others.
Website:
http://www.sap.ru

Oggetto
Oggetto is a consulting company specializing in e-commerce and omni-channel systems implementation. The company has proven experience in implementing projects for large retail chains and wholesale companies in the CIS, USA and Europe. Oggetto is the first partner to implement Magento in Russia and CIS. Its customers include L'Oreal, Puma, TechnoNIKOL, Inchcape, Comfy.
Website:
http://oggettoweb.ru


Intravision

Intravision was founded in 2004. Since then it has implemented number of projects for more than 100 customers. Among its regular customers are Mercedes Benz, Panasonic, Kaspersky Labs, Pfizer, OMK, Chrysler and others.
Intravision's entire portfolio was designed and developed in house. Company employs experts in web development.
Website:
http://www.intravision.ru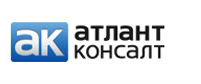 AtlantConsult
AtlantConsult provides business consulting services and implements systems based on leading local and international technology: SAP, 1C, QlikView and others. Company focus area is the creation of integrated solutions based on SAP AG products, and Cloud business solutions. AtlantConsult will drive the efficiency of your business thanks to the advanced technologies, in-depth expertise, project experience and responsibility of its experts.
Website: http://www.atlantconsult.com





PowerVHC
PowerVHC is a company specializing in the development and integration of mobile applications. The company has gained recognition in the automotive industry by offering customers the eVHC – electronicVisualHealhCheck mobile application. PowerVHC customers include dealer networks of JaguarLandRover and Inchcape.
Website: http://www.powervhc.com